Top 10

🥇 Best Air Coolers of 2020

Options considered: 40

Country:
Philippines
Last updated: November 2020
Ranking criteria: value for money, customer reviews, popularity, brand trustworthiness
Did you know that Air Coolers have existed since 2500BC?! Well, not technically as the machines we have today but some ancient Egyptian art depict the same mechanism used in the air coolers we have today. Don't worry if you do not know what air coolers are. This piece here is to help you understand everything you would want to know about air coolers before purchasing one.
ReviewFinder is reader-supported. When you buy through links on our site we may earn affiliate commission at no cost to you.
Top 10
More information on the best options.
[close]
Our Ranking Criteria
In short, we do the research for you.
You probably don't have time to read through reviews of top 40 products
. We go through reviews for you, and try to paint a decent picture of your best options. We rank the products based on 4 weighted criteria:
customer reviews [30%] - how customers rated this product? Literally, the higher, the better.
popularity [30%] - how many people seem to buy this product compared to other options.
brand trustworthiness [15%] - the more other high-rated products by this brand, the more trustworthy we consider the vendor
value for money [25%] - adjust the above for price. If there is a better option for lower price, product is ranked higher.
What about the price?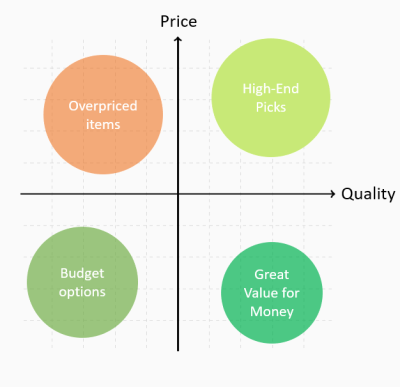 Price only accounts for 25% of the score because price is a tricky thing. It boils down to your individual preference - do you want to go higher-end or budget?
Ideally, we try to recommend better-featured items that have a lower price and high customer score, but in most cases you can't espace the fact that extra features/quality cost extra money.
Please take a look at the price chart for air coolers to see the best picks in each budget.
In a nutshell: 3 most popular options
Price ranges for best-selling Air Coolers:
We made a price chart of the top selling Air Coolers (see below). Budget options
start at ₱129, going up ₱7995.
The most popular option is priced at ₱2995, which is on the pricier side.
An air cooler is a machine that makes use of evaporative air cooling techniques to lower the temperature of a room. The evaporative air cooling technique is based on the natural concept of pushing warm air through water-soaked pads. Therefore, lowering the temperature of the warm air and producing cold air on the other side.
The theory of evaporative air cooling is largely based on Blaise Pascal's discovery. He found that the pressure exerted on a confined liquid will be carried unchanged to every portion of an enclosed vessel. This means that the pressure, first of all, goes through the confined liquid. Note that, the liquid does not reduce the pressure's force.
So How Exactly do Modern-Day Air Coolers Work?
Air Coolers are filled with water and then use the thermal energy in the air to convert that water into vapor, thereby lowering the temperature of the air. It is essentially the conversion of sensible heat to latent heat along a line of constant enthalpy to achieve higher humidity.
A simple illustration is this. When you sweat, and you are observant, you will notice that while the sweat is vaporized, the temperature of your body drops. But of course, the drop in body temperature is very dependent on the speed at which the sweat, gets vaporized.
Direct Evaporative Cooling: With direct evaporative cooling designs, a fan is used to draw in, through, and out of a wet pad, providing a large surface area for the evaporation of the water. So, the pad is sprayed with water from above constantly. If peradventure the water goes through the pad without being evaporated, it is collected at the bottom and re-circulated again.
With this method, the energy in the air does not change but rather, the air temperature is lowered and, humidity increased through the latent heat of evaporation.
Indirect Evaporative Cooling: This cooling process makes use of the direct cooling process with heat exchangers to transfer the cool energy to the supply air. The moist air stream now cools external devices which, are more efficient if kept cool.
How is an Air Cooler Setup?
At this point, you are probably speculating if you should still go-ahead to purchase an air cooler. Because all the physics and technicalities you have read about are probably discouraging, and you feel it is probably going to be hectic to use. Good news though, due to the level of technology we have today, it's not even hard at all.
Setting up an air cooler today is very easy. All of the components are already set up and come in one device. For residential buildings, however, it is a lot more advisable to make use of air coolers that use the indirect evaporative cooling system. This is to avoid excess humidity within enclosed spaces. So, when you get your air cooler, all you have to do is fill it with water, plug it in, switch it on, and start enjoying your air cooler.
What is the Relationship between The Air Cooler and Humidity?
While planning to purchase an air cooler, it is necessary to know that air coolers work best and properly when humidity is low or normal. This means that relative humidity levels are below 50%, and these are perfect conditions in which you can make use of an air cooler. In essence, the perfect conditions to make use of air coolers is when the weather is hot and dry. When it is cold or even chill, an air cooler would not function optimally. Moreover, using air coolers increase humidity and so don't use your air cooler when the humidity is naturally high. It could result in some high humidity irritations on your skin or other high humidity problems.
When using your air cooler, also make sure there is cross ventilation in that room to get the best results, so you want to have the windows open and allow fresh air into the room.
Which is better? Air Coolers or Air Conditioners?
So we are not going to take a particular stance for one against the other here. The focus is to compare the two.
Unlike air coolers, air conditioners make use of chemical refrigerants for the cycle. The cycle entails the absorption of hot air, condensing it, releasing cold air into the room and then, sending the hot air back out. Due to the chemicals it uses, the compressor, and the technical installation process, an air conditioner is a lot costlier to install and then maintain when compared to the air cooler. The air conditioner also consumes more electricity while operating. And even more importantly, some of the refrigerant chemicals that air conditioners use are sometimes toxic and could contribute to the ozone layer depletion.
On the other hand, the air coolers will not be able to effectively lower the temperature of a room as much as air conditioners could. However, some weather conditions would also affect the effectiveness of an air cooler. Besides, most air coolers make use of a large fan so, there is a huge possibility that they would not operate silently. Also, unlike air conditioners, evaporative air coolers do not remove moisture from the air but add to it. An evaporative cooler, if not maintained and cleaned regularly, could become a breeding ground for mosquitoes. Some air coolers could also function outdoors.
Making the decision to purchase either an air conditioner or an air cooler should only be based on your lifestyle, and what you feel would be most comfortable for you. What we have however tried to do in this portion, is simply point out the advantages and disadvantages of both. Now, if you think an air cooler would be the better purchase for you, there are some factors you need to consider in your decision making.
What are The Factors You should Consider When Purchasing an Air Cooler?
Location: When deciding to purchase an air cooler, it is good to take into consideration your geographical location and the various seasons in that location. As we have mentioned a lot of times in this piece, the relative humidity of the environment when using an air cooler is very important.
Energy Consumption Rate: As we also mentioned earlier, air coolers typically do not consume a lot of energy or electricity when functioning but, it is still better to check out the energy consumption rate of the air cooler you are trying to purchase to make sure it would not drastically affect your electrical bill, generator or inverter.
Design: Depending on what you would like to use your air cooler for and where you would like to use it, it is equally important to consider the design. There are stationary and portable designs to suit different purposes.
Size: Always consider the size of the air cooler you want to buy to make sure you have the right size for the space you want to place the air cooler. A simple way to do this is to check the Cubic Feet per Minute (CFM) of the air cooler, which represents the amount of air that passes through the air cooler per minute. The higher the CFM, the bigger the room the air cooler is suitable for.
Value: Ensure whatever air cooler you purchase is going to provide enough value to justify whatever amount of money you pay for it.
What Benefits do Air Coolers Have on The Environment?
Generally, evaporative air coolers are a lot better for the environment than a lot of other alternatives due to two key factors, which are:
Lower Electricity Consumption: When compared to other similar options, evaporative air coolers require a lot less electrical energy to function.
No Chemicals Needed: The evaporative air coolers do not in any way make use of or produce chemicals. Therefore, the device does not pose risks such as the production of harmful substances or contribution to the ozone layer depletion. It is basically 'the water you put in given back' but in a different form.
The pads behind air coolers also filter the air, so you can be rest assured that all of the air produced by air coolers on the other end is clean.
How Do You Properly Maintain Your Air Cooler?
To ensure you get the best of your air cooler over a long period -time, ensure you do the following:
Ensure you drain the tank weekly and then refill it with cold water.
Every month, remove the panels and cooling pads, drain the water, brush the cooling pads lightly with slightly soapy water, clean the cooling pads with clean water, wash and rinse the water tank, refill the tank and, attach the cooling pads, panels back. To be done in this order.
At the end of the season, repeat the monthly cleaning. But this time, do not refill the tank rather, put on the fan for about 40 minutes to effectively dry every part of the cooler. Then, you can properly store the cooler.
However, make sure to check the instruction manual for your particular product to get more instructions on maintenance.
How Much Would an Air Cooler cost in the Philippines?
An air cooler in the Philippines should cost between ₱500 and ₱3000. You might also find some which will cost more (or less) as it mostly depends on the size.