Top 10

Best Android Phones of 2021

Options considered: 40

Country:
Philippines
Last updated: June 2021
Ranking criteria: value for money, customer reviews, popularity, brand trustworthiness
About ReviewFinder
We do the research for you - our full time job is researching products and reading reviews. We have no "fancy algorithm" - our team manually decides which products are the best by looking through reviews. We only make money if you purchase a product through our links, and we're determined to simplify your purchasing decisions.
ReviewFinder is reader-supported. When you buy through links on our site we may earn affiliate commission at no cost to you.
[close]
Our Ranking Criteria
In short, we do the research for you.
You probably don't have time to read through reviews of top 40 products
. We go through reviews for you, and try to paint a decent picture of your best options. We rank the products based on 4 weighted criteria:
customer reviews [30%] - how customers rated this product? Literally, the higher, the better.
popularity [30%] - how many people seem to buy this product compared to other options.
brand trustworthiness [15%] - the more other high-rated products by this brand, the more trustworthy we consider the vendor
value for money [25%] - adjust the above for price. If there is a better option for lower price, product is ranked higher.
What about the price?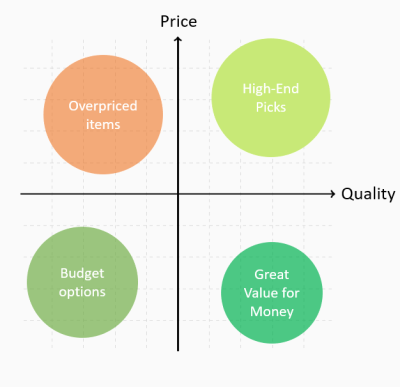 Price only accounts for 25% of the score because price is a tricky thing. It boils down to your individual preference - do you want to go higher-end or budget?
Ideally, we try to recommend better-featured items that have a lower price and high customer score, but in most cases you can't espace the fact that extra features/quality cost extra money.
Please take a look at the price chart for android phones to see the best picks in each budget.
Price ranges for best-selling Android Phones:
We made a price chart of the top selling Android Phones (see below). Budget options
start at ₱3990, going up ₱12209.
The most popular option is priced at ₱4999, which is on the cheaper side. We definitely recommend checking it out.
Click on a product in the chart for more info.
Android phones are high-technology smartphones developed by Google that is used by a number of mobile phone users and runs on the Android operating system. Most android phones come as touchscreen mobile devices in form of smartphones and tablets. Android phones multi-task and users get new software updates that come with new features. Android powers a variety of phones from famous mobile phone manufacturers. The popular ones in the Philippines include Samsung, Vivo, OPPO, Xiaomi, Huawei, Oukitel, and so on.
Do I need an Android Phone?
In this present age, almost everyone requires a smartphone because the world has gone digital. Therefore, opting for an android phone is good for you as it will support your daily life besides, most of them are cost-friendly. For a typical Philippine adult, it will help you with easy e-banking, online shopping, setting up your daily schedule, reading online news, and so on.
As a student, you will need an android phone to attend your zoom classes, keep up with your friends online, watch the latest Netflix movies, read books, take better pictures, and so on.
As a business owner, it will help you to follow up on new trends for your industry, conveniently display your goods online, easily get feedback emails from your clients, and regularly send your customers newsletters.
Kids can as well use android phones for e-learning, arts, and games. Basically, the android phone is subsequently becoming a general need of all. Therefore, you need one and you should get one.
Your type of android phone will be based on the kind of life you live and the type of person you are. You do not want to buy a new smartphone and later discover that it does not suit you. So, sit back and write out the features that you want from your new android phone in order of priority. These features can include battery life, screen size, presence of fingerprint scanner, photo and video quality, audio recording, storage space, water resistance, dual sim capabilities e.t.c. Then you sort after a phone that supports your required features. Also, do the maths and stick to what you can afford to buy.
Comparison of Android Phone and an IPhone
The difference between an Android smartphone and an iPhone is in the operating system. Android phones run on an Android operating system created by Google and it is present in different phone brands which include Samsung, Oukitel, Xiaomi e.t.c while the IPhones run on IOS which is a mobile operating system created and developed by Apple inc. alone.
There are a lot of differences between Android and iPhones which range from the interface, face detection, camera quality, user interface, security, and so on. The two operating systems have created an unending debate in the world of tech. Most phone users tend to praise the iOS operating system thus, disregarding the Android operating system. However, most quality Android-powered phones can stand to compete with iOS.
According to research, it was discovered that most Filipinos opt for the Android operating system as their phone of choice.
What is the Lifespan of a good Android Phone?
A good Android phone can be said to have stood the test of time after twenty-one (21) months. This will be based on good maintenance and usage. If you want your Android phone to last this long, get a screen-guard upon purchase, avoid over-charging, prevent it from dropping inside water, avoid unnecessary downloads, protect it from virus, update the device OS and keep it neat and free from grease always.
What RAM Capacity is the best?
You might feel that the higher the RAM, the better the phone after checking different phone speculations. Perhaps, you might want to ask what RAM capacity is best or enough. Generally, 4GB is a standard RAM capacity. Since the RAM is a place for holding data, your phone might start to slow down when you have opened or used lots of different applications at the same time; if your RAM is not enough. For instance, when you have to pause a game to pick a call and then send a mail.
Will I need an External Storage?
You do not necessarily need external storage if your phone's internal storage is large enough. A phone's internal storage can be said to be large enough if it is around 16GB- 32GB. Meanwhile, you can still get external storage if you wish to expand your phone storage space. The external space will be occupied by media files such as music, photos, documents, videos e.t.c. However, stuff like movies purchased directly from Google play store typically will not work when relocated to another storage.
The external storage space referred to here is basically memory cards (varies as 4GB, 8GB,16GB, 32GB,64GB) which are inserted in the microSD slot. Unfortunately, not all android phones have this slot therefore, users of such can opt for a plug-in drive and a wireless drive. Note that since these drives are not permanently fixed in the phone, they are not intended for app storage.
What Mobile Processor is Ideal?
A mobile processor is found in portable computers. It is a Central Processing Unit (C.P.U) chip designed for phones, tablets, laptops, and other portable computers to run fanless. The most ideal mobile processors for android phones are Qualcomm, Samsung Exynos processor, ARM architecture as well as intel atom. The most popular phones in the Philippines that have very ideal mobile processors are Xiaomi, Samsung, Vivo, Realme, Huawei, and OPPO.
Do all Android Phones now have an Inbuilt Battery?
Filipinos must have noticed the presence of more android phones with inbuilt battery in the market. This does not mean that there aren't android phones with removable batteries. The reason for the manufacturing of more inbuilt battery phones is to answer to the consumer preference for slimmer phones. Therefore non-removable or inbuilt battery without a back panel will not take up as much space as the removable ones are produced.
Are there WIreless Charging Android Phones?
Since most devices have been going wireless, phone manufacturers have decided to produce phones that do not need wired chargers. The wireless charging Android phones charge up by placing them on charging mats. The wireless charging Android phones have been around as far back as year 2011. The Samsung Galaxy S10 and S10+ and S10e are a typical example. Almost all the famous Android phone brands have now embraced the wireless charging process making it the new norm for powering phones.
What Screen Size is Ideal for Me?
This will depend on your personal taste and lifestyle. Most android phones have their screen size varying between 3.9 inches to as wide as the 5.5 inches. If you just want something that comes in handy, you can opt for the 3.9-4.5 inches. However, if you are like playing games or you like to watch movies and read books on your phone, you can go for a wider screen of around 5-5.5 inches.
What are Pixels and Megapixels and Which is Best?
This is an era that people like to take tons of pictures for their social media. If you are a picture lover, your android phone camera should be of good quality. Pixels and megapixels actually refer to a size of an image in reference to your phone camera. Pixels are usually a grid form of a picture while megapixels are collections of pixels. Basically, A ONE-megapixel is made up of 1200 pixels in width and 900 pixels in breadth. Therefore, megapixels are made up of millions of pixels. The resolution of digital cameras is measured in MP which is Megapixels.
A good android phone camera should have a Megapixel of 13MP-16MP. This will allow for quality and printable pictures. Huawei, OPPO, and Samsung phones have very good camera MP. Although, there are phones in the market with megapixels as high as 48MP-108MP. The Xiaomi smartphones boast of 108MP. Note that a good megapixel does not result in a good phone, it only makes a good phone camera.
Is there Installmental Payment for Smartphones?
In order to ease phone-buyers who cannot afford to make payment at once, loan installments have been introduced in the Philippines so that buyers can easily get phones that they have always wanted. This will however depend on the purchase outlet or website. Most of these websites or phone stores have regulations and procedures which buyers planning on installment payment must follow such as being a Filipino citizen and possessing one primary and secondary Identity card, must be of 16-68 years old and so on.
Do all Android Phones come with Warranty?
A warranty is more like a promise made by a manufacturer to a purchaser of a good to repair or replace it if necessary within a stated period of time. It also includes terms and situations in which such repairs or exchanges will be made. The majority of phone manufacturers offer a warranty for either one or two years from the day of purchase. Therefore, a buyer has the right to demand repair, replacement, or sometimes a refund within the stipulated period of time.
What are the Safety Precautions of Using an Android Phone
To protect yourself and your phone. Make sure to have a screen lock or fingerprint to prevent access to strangers. How do you go about this?
Go to settings
Tap on the 'Fingerprint & password' option
Tap the 'set lock screen password' option
Enter your desired password. Please use a password that you easily remember; you may have to contact Oppo support if you should forget your password
You can also use other locking options like fingerprint or pattern lock. Just follow your user guide.
Other safety measures are, encrypt your phone to protect your information, turn off WiFi while not in use, download applications to your android phone only from Google Play; with the exception of Huawei Phones in some cases.
Also, ensure you are careful with disclosing your locations on applications and do not click on links from an unknown sender or pick up an unknown number.
Finally, whenever you are in a dark environment, learn to turn on the eye protection mode.
General Maintenance Tips for Your Android Phone
Never Expose the battery to a temperature that is too extreme (either high or low), as this may reduce the battery efficiency.
Never allow an unauthorized person to open your phone.
To make your phone run faster, ensure you uninstall applications that you do not use frequently
In your best interest, please do not keep the phone close to a source of water
To make your battery to last long before the next episode of charging, you should do the following:
Ensure that your phone software is up to date
Reduce your phone's brightness. To do this, go to settings- display& brightness, don't forget to turn off auto-brightness.
If your Bluetooth, Wi-Fi, or Gps is not in use, please turn it off.
Check your power consumption details; this feature will show you the apps that are consuming power on your device. To do this, go to settings- battery- power usage- power consumption details. You can choose to prevent the background running of those applications.