Top 10

🥇 Best Bike Helmets of 2020

Options considered: 40

Country:
Philippines
Last updated: November 2020
Ranking criteria: value for money, customer reviews, popularity, brand trustworthiness
You have most probably seen a bike helmet somewhere over the course of your life. However, a lot of people tend not to recognize how important a bike helmet is early on. But, trust me, if you ever get on a bike, you want to have your helmet on because it could very well save your life. Did you know that head injuries caused almost 75% of deaths that occur from biking accidents annually? Also that having your helmet on would reduce your chances of having a critical head injury by 70%. Therefore, when purchasing a biking helmet, you want to get it right.
ReviewFinder is reader-supported. When you buy through links on our site we may earn affiliate commission at no cost to you.
Top 10
More information on the best options.
[close]
Our Ranking Criteria
In short, we do the research for you.
You probably don't have time to read through reviews of top 40 products
. We go through reviews for you, and try to paint a decent picture of your best options. We rank the products based on 4 weighted criteria:
customer reviews [30%] - how customers rated this product? Literally, the higher, the better.
popularity [30%] - how many people seem to buy this product compared to other options.
brand trustworthiness [15%] - the more other high-rated products by this brand, the more trustworthy we consider the vendor
value for money [25%] - adjust the above for price. If there is a better option for lower price, product is ranked higher.
What about the price?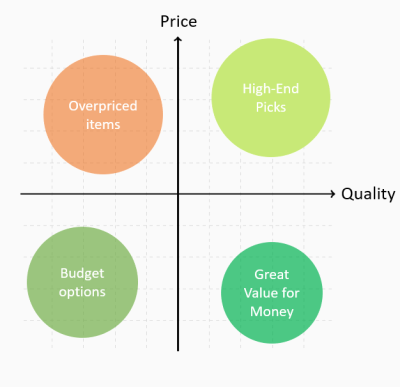 Price only accounts for 25% of the score because price is a tricky thing. It boils down to your individual preference - do you want to go higher-end or budget?
Ideally, we try to recommend better-featured items that have a lower price and high customer score, but in most cases you can't espace the fact that extra features/quality cost extra money.
Please take a look at the price chart for bike helmets to see the best picks in each budget.
In a nutshell: 3 most popular options
Price ranges for best-selling Bike Helmets:
We made a price chart of the top selling Bike Helmets (see below). Budget options
start at ₱299, going up ₱2195.
The most popular option is priced at ₱1099, which is on the pricier side.
It won't be fair to assume that everyone knows what a bike helmet is or has even seen a bike. Although, the latter is very unlikely. A bike helmet is a protective covering people wear over their heads when they go biking or even when they ride bikes as a regular means of transportation. A biking helmet's design prevents the wearer (bike rider) from direct contact or impact in the case of an accident. The wearing of bicycle helmets has been for as long as bicycles themselves. Although, at this time, helmets were used in only competitive biking. Bicycle clubs began to advocate the wearing of biking helmets from as early as the 1800s.
At that time, the making of helmets was with leather pith. The first time we saw anything that resembled modern-day helmets was in 1975. It was a helmet made by Bell Sports; they essentially modified motorsports helmets. Then, they created one for biking out of hard Lexan shell and polystyrene foam. Biking Helmets have, however, come a very long way from that period to now. In recent times, however, a lot of bike helmets are made using Expanded Polystyrene (EPS), which is the same type of foam used for product packaging and for most food coolers. The particular foam used here is crushable and then covered with a polycarbonate shell. Some helmet manufacturers also use Expanded Polypropylene Foam (EPP). The difference between the two is that EPP when crushed might recover.
How Long Should One Use a Biking Helmet? Do they expire?
It's safe to assume you understand how a bike helmet could save your life. For this reason, we must discuss how often you should replace your biking helmet.
The first thing you should know about this is that your helmet should always be in its optimal state. Don't be quick to think you know exactly, what this means. Follow through the lines below, first.
Once you get into a crash with your helmet, the foam within is very likely to compress and, once the foam within compresses, the helmet can not function optimally anymore. That is why if you experience any crash with your helmet, you should replace it before riding again. This is very important even if it does not look damaged at all on the outside. Furthermore, after a crash, dispose of that helmet and cut off its straps so that no one would pick it up to probably reuse.
Even if you do never get into a crash with your helmet, it is still very subject to wear and tear which, very much reduces its performance level. The foam component is not subject to wear and tear but, the shell and strap could be very worn out. For the shell, a likely cause is UV light. The shells of biking helmets are very vulnerable to UV light. If they get exposed to sunshine very often, they get very fragile. Due to this, a lot of manufacturers have added UV inhibitors to the outer plastic. Nonetheless, if you notice the color of your helmet begins to fade, you should seriously consider replacing that helmet.
Now, talking about the helmet straps, they could also get very worn out due to sweat. In some cases, it could be that the helmet does not fit properly anymore because a strap adjuster broke.
If you notice any of these signs, you should ensure to replace the helmet. Because ideally, once you put your helmet on, it should not be able to fall off your head for any reason; it should also not be too loose.
In a nutshell, there is no particular expiry date for bike helmets but it's advisable to change yours every three to five years. Also, change it immediately you get in a crash with it (regardless of whether the helmet was new at the time of the crash or not).
Will a Biking Helmet Crack in an Accident?
There is a probability that a biking helmet would not crack on impact in an accident. Sometimes it might even appear as though there is no damage to the helmet after the accident. What most likely happens is that upon impact in an accident, the foam within the helmet gets compressed. And this drastically reduces the reliability of the helmet.
What Makes a Good Biking Helmet?
Standard Certification: In my opinion, this is the first and most important thing you should look for in any helmet you come across. The standard certification usually comes in a badge-form and what it symbolizes is that the product was tested by government officials and is deemed safe for use. For purchases in the Philippines, bike helmets should have the Philippine Standard (PS) License or the Import Clearance Certificate (ICC). If you can't find any of these for the product or you intend to make the purchase online, you should visit the website of the Department of Trade and Industry-Bureau of Product Standards' (DTI-BPS) to find all government-approved helmets. The list would tell if the brand you have in mind is certified safe. In the US, every safe helmet should have the Department of Transportation (DOT) certification or the Snell Certification. The Snell Certification can be found on helmets in other countries.
Size and Fit: Like has been said earlier, a good biking helmet must also fit your head perfectly. It must not be too free and should not be able to fall off your head; as a result of pulling or tugging or both. It's good to measure your head to ensure you get the appropriate size for you. The helmet straps are also very important contributors to the overall size and fit. Their primary function is to help the helmet fit perfectly.
Good Ventilation: Your biking helmet should allow for general cross-ventilation on your head always. This should not be restricted to when you are moving at high speed. No one wants an overheated head while riding.
Bright Colors: It is strongly advised that you purchase bright-colored helmets especially when you are going to be riding around cars a lot. You want them (drivers and other riders) to be able to spot you from afar always.
Weight: The weight of any helmet you are getting should be considerably low, not too heavy, and very comfortable for you to ride with. Helmets should make you comfortable while increasing your safety not pose as an additional challenge.
Vision: Whatever design you select should be one that does not obstruct your vision in any way; also very important.
Now, let's discuss something very crucial that is related to biking helmets. MIPS means Multi-directional Impact Protection System, MIPS is a system designed to provide extra safety for bikers.
It is strategically located between the comfort padding and EPS. MIPS's main function is to reduce rotational motion and hence brain damage, in the case of an accidental fall. Studies have shown that 'falls' are more likely to occur and have an impact at an angle rather than linearly. Falling at an angle occurs as a result of rotational motion. Since the brain is overly sensitive to rotational forces, the possibility of brain damage after a fall is quite likely. MIPS tries to lower that possibility by allowing the head relative movement in all directions. So with MIPS, the strain on brain tissue is considerably reduced in the case of a fall.
So is MIPS Extremely Important in a Helmet?
Honestly, no. However, extra safety will not hurt, and prevention is always better. So it is still extremely advisable that you get a helmet with MIPS BPS.
What Brands make use of MIPS BPS?
Over 50! Among them are ELECTRA, ALPINA, BELL, SPECTRA, and OAKLEY.
What are Some Important Things to Note When Using Bike Helmets?
Something very crucial to ensure when using biking helmets, especially with children, is that they do not keep their helmets on whenever they are not biking, and especially when they are on the playground. The straps attached to biking helmets could very easily pose serious threats and make children extremely prone to strangulation if they are not in upright positions. So the best practice is to take off helmets once you are done riding.
Is a Biking Helmet Suitable for Skateboarding?
Deciding this depends on the helmet you are hoping to use. The most important feature is the safety, of course, it is easily noticeable that there are some major differences in the designs of biking helmets and skateboarding helmets, the most significant which is the vents most biking helmets are designed with. This is because a lot of riders usually have their helmets on for long periods of time. And so, a lot of people wonder if a biking helmet can function also as a skateboarding helmet. The vents present on biking helmets do not really reduce the level of safety they provide however what to look out for if you are looking to make use of biking helmets while skateboarding is back-head protection. Not all biking helmets provide back-head protection, and this is very essential for skateboarding.
Mountain Biking Helmet or Road Biking Helmet?
Visors are those parts of a mountain bike helmet designed to shade the eyes of the user from harsh sunlight. A lot of mountain bikes are made with visors since the riders on a mountain are very likely to experience a lot of sunshine, while riders on the road could easily use sunglasses. So you might be able to use a mountain bike helmet on the road, but not a road bike helmet when riding up a mountain.
How Much Does a Biking Helmet Cost in the Philippines?
Some bike helmets could be really expensive but luckily there are a lot of price ranges. Just make sure that whatever you are about to purchase must meet the required standards. It is also important to remember that no price is too high to guarantee your safety. Regular biking helmets in the Philippines could cost between ₱1450 and ₱ 4800.