Top 10

Best Huawei Smartphones of 2021

Options considered: 40

Country:
Philippines
Last updated: June 2021
Ranking criteria: value for money, customer reviews, popularity, brand trustworthiness
Smartphones are essential gadgets that make life easy for humankind. Unfortunately, most Filipinos believe that they will never find everything they want in a single phone. Contrary to this, Huawei has various smartphones that can give you all that you want. Let's see why Huawei smartphones are the best for you.
About ReviewFinder
We do the research for you - our full time job is researching products and reading reviews. We have no "fancy algorithm" - our team manually decides which products are the best by looking through reviews. We only make money if you purchase a product through our links, and we're determined to simplify your purchasing decisions.
ReviewFinder is reader-supported. When you buy through links on our site we may earn affiliate commission at no cost to you.
[close]
Our Ranking Criteria
In short, we do the research for you.
You probably don't have time to read through reviews of top 40 products
. We go through reviews for you, and try to paint a decent picture of your best options. We rank the products based on 4 weighted criteria:
customer reviews [30%] - how customers rated this product? Literally, the higher, the better.
popularity [30%] - how many people seem to buy this product compared to other options.
brand trustworthiness [15%] - the more other high-rated products by this brand, the more trustworthy we consider the vendor
value for money [25%] - adjust the above for price. If there is a better option for lower price, product is ranked higher.
What about the price?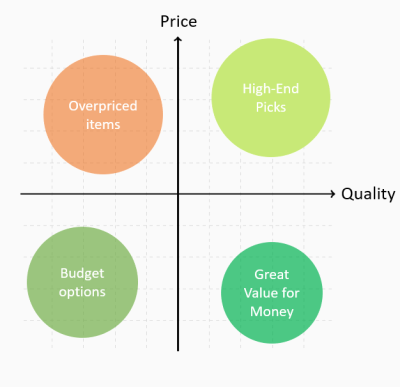 Price only accounts for 25% of the score because price is a tricky thing. It boils down to your individual preference - do you want to go higher-end or budget?
Ideally, we try to recommend better-featured items that have a lower price and high customer score, but in most cases you can't espace the fact that extra features/quality cost extra money.
Please take a look at the price chart for huawei smartphones to see the best picks in each budget.
Price ranges for best-selling Huawei Smartphones:
We made a price chart of the top selling Huawei Smartphones (see below). Budget options
start at ₱5990, going up ₱40990.
The most popular option is priced at ₱5990, which is on the cheaper side. We definitely recommend checking it out.
Click on a product in the chart for more info.
Huawei Technologies Communication is a top leading Chinese company specialized in making life enjoyable and easy for people. The company is skilled at producing, designing, and selling gadgets like Phones, Laptops, and other consumer-oriented electronics to the world.
The company was established in 1987 by Ren Zhengei, a visionary businessman. Since then, the company has gone on to have its products in more than 170 countries, overtaking Ericsson as the world's biggest telecommunication producer. Also, they recently became the second-largest producer of smartphones, ousting the likes of Apple and others.
The Manufacturer understands that fingers are not equal; therefore, Huawei has manufactured different types of smartphones that fit into any society regardless of class, religion, or race. The company's first smartphone was C300 in 2004; since then, they've not rested on their laurels. The telecommunication company has produced several high-end smartphones that possess outstanding qualities and features. Unlike the regular android phones, Huawei smartphones have some features that put them in a class of their own, some of which are:
The operating system of a phone is a software coding or programming language that dictates how your device functions, the applications that can work on it, and so on. The OS differentiates one category of phones from another.
Lately, Huawei has been in the media/news for one reason or the other with the US government. With this, they couldn't continue with the normal android OS, so they had to come up with a more independent, better, and faster OS, which was code-named HarmonyOS (EMUI 10). The OS has features and various display formats that are similar to that of android 10.
With the world constantly moving at a fast pace, the android OS might be nearing extinction, but with HarmonyOS/ EMUI, it is nothing to worry about. Mind you; there are still a lot of Huawei smartphones that have the Android operating system.
Huawei smartphones all have one thing in common, the aesthetic design. Their smartphones give a perfect blend and appealing appearance to their environment. Even the cheapest of their phones have a classy design. For instance, Huawei 40 RS has a sporty car and a curvy bodied design, while the Huawei Nova 7i comes with a smooth edge. In all, they all look cool and great.
Can You Still get Your Favorite Applications on Huawei Phones as they don't Support Google-related Services?
It is no news that a trade ban has been placed on Huawei products by the United States government. Thus, Google being an American company, could not renew its agreement with Huawei. The implication of this is that you may not be able to download some applications like WhatsApp, Facebook, or Gmail from the Google play store on recent Huawei phones.
Like the famous saying- tough times don't last; only tough people do; Huawei has been able to find a partial solution to the problem. The company came up with a home-made alternative app store called the AppGallery. Although the store can download several applications like Tik Tok, Telegram, and the likes, the app still lacks access to those American built apps. Mind you, Huawei is always adding more apps to the AppGallery store.
To get WhatsApp on your recent Huawei model smartphones, you will have to download and launch some alternative app stores called the 3rd party android app store. Examples of some 3rd party android app include APKure, F-Droid, Getjar, Aptoide, APkMirror. Once you've downloaded and installed any of these alternative app stores, you can comfortably use any American- built application on your Huawei smartphone without any restriction.
What is the Cost of a Huawei Phone in the Philippines?
In the Philippines, Huawei smartphones are everyday household products; in 2018, statistics show that 11% of smartphone users use Huawei; only Samsung and Cherry mobile have more. The reason for Hauwei's acceptance in the Philippines is not far-fetched; one, the Huawei device is affordable; it is also compatible with the Filipinos way of life.
Despite the US's trade ban on the company, the Philippines, despite being a US ally, has shown to be committed to the launching of the 5G smartphones. The cost of Huawei phones is mostly dependent on exercise duty, phone specification/ features, intermediaries, location, and other factors. Depending on your budget's size and taste, you can get a more sophisticated Huawei smartphone-like Huwaei Mate 40 pro for 42,990 pesos. In contrast, a simple and more economical Huawei Y6p pro can go for 5,500 pesos.
All in all, a budget between 5000-60,000 pesos will get you an excellent Huawei smartphone.
What to Consider Before Buying a Huawei Phone?
There are at least, a million smartphones in the Philippines market. How then do you know the smartphone that can solve your problem or give you the desired satisfaction? Do you know you can get a quality Huawei phone at an affordable price? It all depends on your market skills. Well, here is a list of features that you should watch out for on your next shopping.
The Display:
If you are the type that doesn't like to miss out on any gist on social media, or maybe you probably love to watch high-quality videos on YouTube. You must be on the look for a phone with an excellent resolution that will show you every text or video with great details.
Fortunately for you, we have many smartphones that can show you every detail in that video with great clarity. They include Huawei Nova 7i 128GB, Huawei Nova 7i 8Gb, Huawei Y7, and many more.
The Battery Life:
Most people don't consider this when getting a phone. Instead, they get carried away once they notice that their desired phone can do a few great things. You need to know that while some phone batteries are built for heavy use, others may be for light use.
Depending on your battery need and consumption, a phone with at least a battery capacity of 3500mAh is cool for those who will like to use their device for up to 8-10 hours in a day. But if you are the type who only intends to use the phone to make calls and return a few online messages, then a battery power of 2500mAh is ok. Regardless of your battery need, we have various Huawei phones with enormous power capacity. Some of our high powered products include Huawei Y6P, Huawei Nova 7i 8GB, and Huawei Y7. Light users may opt for Huawei Y530 and many others.
The Storage Capacity:
The storage capacity of a phone is vital. No one wants to buy a phone that will take in a few videos and apps and then start saying 'storage capacity is low.' This is why we recommend that you get a phone with at least a storage capacity of 64GB if you a heavy downloader. Besides, most apps with better features are usually on the high side; they take up a lot of space.
Huawei has also thought of this, consequently providing you with more storage capacity to allow you to download your dream games and videos. There are many Huawei phones with at least 64GB internal space, they include Huawei Y6P 64Gb, Huawei Nova 128GB, and many others.
Tips for Your Huawei Phone Software Update
Upgrading or updating your phone's software at the required time is the best thing to do. One, it improves your phone security details; it also helps include new features on your device; in fact, it might bring about a visual/design overhaul.
Whenever your device software is available for update, your phone will automatically inform you. Here is a simple way to update your device regardless of the Huawei model.
Slide to your setting menu
Click on the 'system' option
Tap the 'software update' option
Click on the 'check for update' to see if there is a new software update.
You could also set your smartphone to update its software automatically once it is connected to a Wi-Fi server. To do this, go to your settings, proceed to enable your automatic download update. Mind you; the above trick may not work if there's no sim in your phone.
Is it Possible to Track your Lost or Stolen Huawei phone?
With the increase in phone theft in the Philippines, Huawei smartphones come with a feature that allows you to trace your device. In cases where you can't get the phone, you can delete or restrict intruders from having access to information on your phone, but it comes with certain conditions:
The phone must be on and also connected to the internet
You must have logged in your Huawei ID
You must have enabled the 'find my phone' feature
If you've not activated this feature on your phone, you can allow the 'find my phone' feature by:
Sliding to the setting menu
Entering your Huawei details
Clicking the 'cloud' option
And then, allow the 'my find device or my phone' feature.
You can track your phone through this simple method:
Visit cloud.huawei.com and then enter your lost Huawei device login details
Click the 'find my phone' option
At this junction, pick the device (your phone) that you are searching for.
Automatically, a map showing your device location will show up. If your phone internet connection is on, the icon will show green; any color asides this means your phone is not online; therefore, it cannot be tracked.
To know if your device is nearby, you can make it emit sound. To do this, click play sound.
If you feel you've been robbed of your device, you can click on the 'erase data' to remove all the data and files on your phone permanently.
Why is Huawei a Good Phone Choice?
Huawei smartphones are widely accepted in the Philippines, Africa, and the Western world. The reasons for the acceptance are straightforward, some of which are:
Huawei smartphones are strong, durable, and long-lasting; this is why each of their smartphones comes with a warranty. However, rooting the devices may result in an outright cancellation of the warranty. Meanwhile, if your device gets faulty during the warranty period, Huawei will fix it for you all at no or little cost.
Affordability was one of the things that Huawei's founder had on his mind when establishing the company. He does not want anyone to miss out on the 21st- century technology due to financial status, race, or location. This is why we have various smartphones that you can pick from.
Most smartphone manufacturers do not create their hardware independently; instead, they collect CPU from company A, GPU from company B, and the likes. These pieces of hardware collected in a disarray fashion may not work well in harmony. Unlike others, Huawei manufactures every single hardware of their phones. They also take time to ensure that these hardware work perfectly in unison.
The strong battery power, sharp and bright cameras, and other factors set Huawei phones apart from other smartphones.
Do Huawei Smartphones Spy on Their Users?
Like every other phone, Huawei smartphones monitor your activities; however, it needs your permission to do this. For instance, when you turn on your device location, anyone can know your whereabouts.
But Huawei smartphones will never leak your secret or activities to 3rd party or the Chinese government (as alleged). The US government is yet to come up with a substantial claim to back up their claims.
Let reiterates this- Huawei will never expose your details and activities to an outsider.
Is there any Outstanding Feature about the Huawei Nova Series?
What comes to your mind when you hear the word 'nova,'? A star, I guess. Brightness must have crossed your mind too. Well, the Huawei Nova series is oriented towards exactly that.
In recent years, there has been a steady rise in the demand for phones with superb and bright camera quality. Currently, we have several Nova 7i with different storage capacity to accommodate your videos and photographs. There are several Huawei Nova 7i smartphones with a storage capacity of 128GB and 64GB. They've also been equipped with the necessary RAM capacity that will make the device multitask and run smoothly without any hitch.
The Camera-centered phone comes with a quad-lens camera compartment and a very sensitive primary sensor; however, it may be average in other features.
What are the Maintenance tips for a Huawei Phone?
If you want the best from your smartphone, you've to take good care of it. It is that simple.
For your Huawei phone, only use accessories that are allowed by Huawei; this includes an earpiece or even a charger.
There are other general guidelines listed here that would preserve the existence of your phone and make it perform better.
Huawei smartphones are great gadgets to invest in; they are sleek, affordable, and performance-oriented. If you are passionate about getting more for less in the Philippines, then the Huawei phone is the best for you.