Top 10

Best Oppo Cellphones of 2021

Options considered: 40

Country:
Philippines
Last updated: June 2021
Ranking criteria: value for money, customer reviews, popularity, brand trustworthiness
About ReviewFinder
We do the research for you - our full time job is researching products and reading reviews. We have no "fancy algorithm" - our team manually decides which products are the best by looking through reviews. We only make money if you purchase a product through our links, and we're determined to simplify your purchasing decisions.
ReviewFinder is reader-supported. When you buy through links on our site we may earn affiliate commission at no cost to you.
[close]
Our Ranking Criteria
In short, we do the research for you.
You probably don't have time to read through reviews of top 40 products
. We go through reviews for you, and try to paint a decent picture of your best options. We rank the products based on 4 weighted criteria:
customer reviews [30%] - how customers rated this product? Literally, the higher, the better.
popularity [30%] - how many people seem to buy this product compared to other options.
brand trustworthiness [15%] - the more other high-rated products by this brand, the more trustworthy we consider the vendor
value for money [25%] - adjust the above for price. If there is a better option for lower price, product is ranked higher.
What about the price?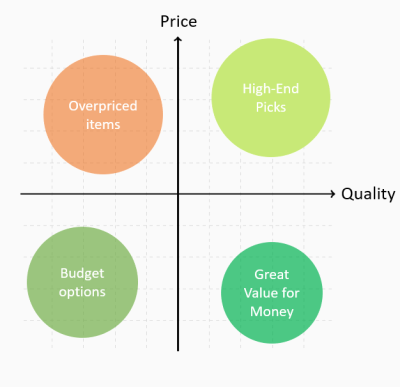 Price only accounts for 25% of the score because price is a tricky thing. It boils down to your individual preference - do you want to go higher-end or budget?
Ideally, we try to recommend better-featured items that have a lower price and high customer score, but in most cases you can't espace the fact that extra features/quality cost extra money.
Please take a look at the price chart for oppo cellphones to see the best picks in each budget.
Price ranges for best-selling Oppo Cellphones:
We made a price chart of the top selling Oppo Cellphones (see below). Budget options
start at ₱1981, going up ₱65990.
The most popular option is priced at ₱4999, which is on the cheaper side. We definitely recommend checking it out.
Click on a product in the chart for more info.
Oppo phones are smart mobile devices released from the stables of the biggest smartphone producer in China, Guangdong Oppo Mobile Telecommunication Corporation Limited. Oppo phones are well known for putting a smile on several Oppo users' faces; the reason for this is not far-fetched. One, those smartphones have one of the best interfaces; they are so easy to navigate even a newbie can operate the phone without anyone's assistance.
Also, Oppo phones have mouthwatering specifications that will drive you crazy, yet they are affordable. As a result of this, most low and middle-income earners have sworn never to use any phone aside from Oppo smartphones.
From inception to date, Oppo smartphones have many outstanding features/specifications that will melt your heart; unfortunately, most people don't understand what specifications are and how they affect the functionality of a phone. Here are a list and the functions of some specifications that come with Oppo phones.
Just like the way iOS is exclusive to Apple phones, so is ColorOS to Oppo phones. This android Operating system is the primary driver of Oppo phones; it organizes the phone settings, accessibility, font size, and applications that can work on the phone.
The smart and efficient operating has been fortified with Google assistant to help make your work easier.
The CPU is the brain and engine of a phone; it determines how fast and responsive your phone will be. If you check some phones, you will see things like 1.2GHz, 2GHz, and the likes; they are the processor speeds.
This feature is measured in Gigabyte; it determines how fast your phone will shuffle and load applications.
A phone's battery life dictates the amount of power that the battery can provide, and it also determines how long your phone will last. However, a phone with a high battery life can take more time to get charged. A phone's battery is measured in milliampere-hours (mAh)
This feature will tell if a picture will be bright or not. The aperture of a camera determines the quantity of light entering the camera. This feature is denoted with the letter 'f.' Though it can be quite tricky, the smaller the aperture size, the better the performance.
Which of the Oppo Phones support 5G?
It is no news that everything in the world is going digital; hence there is a need to get a mobile device with a great internet speed. Besides, the 5G network is at least 200 times faster than the 4G network. With this in mind, Oppo has rolled out several Oppo phones with fifth-generation internet speed. They include Oppo Reno 3, Oppo Reno 3 pro, Oppo Reno 5G, and the likes.
Currently, in the Philippines, there are only 17 cities with a 5G network; therefore, you may need to go for a 4G phone; it is not bad at all. Some of the lovely 4G smartphones include Oppo F15, Oppo A5 2020, Oppo Reno 4, to mention a few.
How much does an Oppo phone cost in the Philippines?
There is no direct answer for this because several factors affect the prices of Oppo phones in the Philippines. Things like the phone specifications/features, exercise duty, intermediaries, and other factors contribute to phones' costs in the Philippines. However, a budget between 2000 to 20000 pesos should get you a nice Oppo phone with excellent features.
What to consider before choosing a specific Oppo phone?
In the last few years, smartphones have taken a special place in our hearts. Aside from the fact that the gadget can be used to call our loved ones, it can also be used to chat and secure important deals worldwide. In addition, this device helps save essential files on the cloud.
But then, it can be hard choosing a suitable gadget that would be compatible with one's needs. Below is a list of things to watch out for before going home with a phone.
In the smartphone world, phones are either built with metal or plastic; in some cases, they are coated with glasses. If you are the type that is not 'too careful,' it is best that you go for Oppo phones that are built with either plastic or metal. They can accommodate a fall within a 3-4 feet space, unlike the glass-coated phones that are very fragile.
Fortunately for you, we have several Oppo phones built with either plastic or metal or both; for instance, Oppo F 15 comes in plastic and metal body design.
The processor speed is an essential feature that you must pay attention to if you are a gamer or YouTube streamer. Suppose you edit photos and videos frequently, in that case, you must be on the look for a phone with a Qualcomm or Snapdragon 665 processor. These processors make multitasking easy; on the other hand, you can opt for phones that come with MediaTek (MT) processor if you are a light user. Some of Oppo phones with Qualcomm or Snapdragon processor include Oppo A92, Oppo A5 2020, while those with MediaTek (MT) processor include Oppo A12, Oppo Reno 3, and many others.
For a photographer, a phone's camera quality is paramount. Also, you need to know that phones with higher Megapixels do not necessarily mean that the gadget takes excellent pictures. For instance, a phone with a 20MP camera may not take better photos than a 12MP phone. Instead, features like ISO levels, aperture, and autofocus are what you should pay attention to. In response to this, the manufacturer of Oppo phones considered these features and have come up with many Oppo phones with excellent camera quality.
No matter how good or sophisticated a phone is, it is as useless as a brick if it has poor battery life. Depending on your extent of power consumption, an Oppo phone with a battery capacity of at least 3500mAh is cool for gamers, while a 3000mAh battery life phone is ok for light users.
Steps to root Oppo Phones
Rooting allows you to unlock and make changes to your device's operating system. With rooting, you can tweak your phone and customize it to your personal need; in fact, you can run applications that are forbidden by the phone's manufacturer; however, rooting has its own downsides too. When you root your phone, you make it susceptible to hacking as other people also have access to your device. If the rooting process goes wrong, it can permanently damage your phone; therefore, you must ensure that your device is rooted by a professional. To root your Oppo smartphone, here is a simple trick to follow:
Download and install the KingRoot Application (you may need to allow installations from an unknown source on your device)
Launch the app
Tap the "one-click root" option and wait for a few seconds
If it displays the Superuse app on your phone, that means the rooting process was successful.
If it did not display the app, you may have to repeat the whole process.
How to troubleshoot some problems on your Oppo device
Anything can develop a fault; even human beings are not left out either; mind you, this does not signify that Oppo phones are not good. Below are some common problems that happen to all phones and how you can resolve them:
Unconnected Bluetooth
Turn on and then turn off the Bluetooth
Ensure that your device Bluetooth is not in the 'hide from others' mode; make sure it is discoverable by other phones
make sure your phone software is up to date; you can check your OTA dates to know this
You can also restart your phone.


Difficulty/Unable to download apps and games from the play store
Try the old method of restarting your phone
Clear the application data of the play store by going to settings
Also, clear the cache of former downloaded apps on your application manager
Data connection/ network not coming on
Pull out the sim card and put it back
Alternatively, you can switch on airplane mode for about 45 minutes and then turn it off
Makes some changes to your network settings. You achieve this by going to your settings menu.
If the above steps do not work, it is either your sim port is faulty or your sim is damaged.
Unresponsive touch screen
Sometimes, this can be caused by a speck of dirt on your screen; please wipe your screen with a clean and dry cloth.
If the device has a detachable battery, please remove it
If these above steps do not work, you should allow the phone to rest and then try those steps again
What can you do to clone and protect your favorite app
For every Oppo phone, there is a customized android operating system called colorOS. With this operating system, you can clone your favorite application. You could have 2 WhatsApp, one for personal use and the other for business.
Luckily, most chatting apps allow this, to clone your favorite application, slide to the settings menu, and then click on clone apps. At this junction, it will show you if your preferred app supports cloning or not.
Meanwhile, there are times when you do not want intruders to have access to some apps on your device. Here is how to go about it:
Encrypt your application by going to settings> security->app lock menu
Select the application you want to protect/encrypt
Tap the 'enable encryption' option
Set your preferred passcode. If you prefer to use the pattern or alphanumeric passcode, tap the' other method' option
Once you are done setting your passcode, you will be asked a security question; you must do this as it helps you retrieve your passcode should you forget.
Is it possible to upgrade the Oppo software?
Changing or shuffling from one version of software to another is quite challenging; in fact, it is impossible on some mobile phones, but the good news is that it is possible on Oppo phones. Recently, Oppo released the names of some Oppo models that can now upgrade to the android 10 version. Some of the phones include Oppo Reno, Oppo Reno Z, Oppo A9, Reno A9 2020, and many others. Android version 10 has many mouth-watering features, some of which are excellent UI design, the incredible sound effect, to mention a few. To update your Oppo phone to android 10, this how to go about it:
Ensure your phone software version is the latest; you can know this by checking the OTA update
If your software is up to date, go to the setting menu and click the 'software' option
A benzene shaped ring kind of notification will pop up, click on it and select your preferred android version and proceed to install it.
While downloading, you will be asked some questions, please do the needful and don't forget to agree to the terms & conditions.
Finally, click the 'download now' option.
How to make your battery last longer
All Oppo phone batteries are built with lithium-ion; this material makes the phone portable; it also gives the battery a high energy density. In addition, lithium-ion batteries hardly discharge on their own. However, if these batteries are not properly managed, their efficiency can go down the drain.
To extend your battery's lifespan (before replacing or buying another battery), this is what you must do:
Only charge your phone with an original Oppo charger
Do not expose your phone or battery to a high or low temperature. Originally, the Oppo battery is built to thrive between 16-25 degrees Celsius; exposing the battery to a temperature greater than 35 degrees Celsius can result in fast degradation of the battery power. Whereas exposing them to a lower temperature can make the phone charge slower.
Ensure you charge the phone when the battery level is less than 11%
Sometimes, you might want to keep your device for an extended period. To do this, charge your device to 50% battery level and then store it in an environment with a temperature of 32 degrees Celsius. If you plan to keep your phone for more than six months, please charge the battery up to 50% every month.
How to change your wallpaper on an Oppo phone
A beautiful wallpaper gives your phone an aesthetic and appealing look. Oppo phones come with various options; you could decide to go for static or a dynamic wallpaper. For Oppo phones with a ColorOS 6.1, here is a simple way to change your wallpaper (this method works for most oppo phones irrespective of the OS):
Go to settings, tap on the Home screen, and lock screen magazine option
Click on 'set wallpaper', you can now choose your preferred wallpaper (either static or dynamic) or photo.
Aside from the static and dynamic wallpaper that are common to previous Oppo versions, Oppo phones with ColorOs 7.2 have an added gravity wallpaper. A fast way to change your wallpaper is by pinching your home screen; however, this feature is only possible in an Oppo phone with an OS of at least 6.1. It is also possible to download wallpaper online; please check your user guide for more details.
Setting fingerprint and passcode on your device
It is often vital that you restrict people from accessing your phone; this hinders them from accessing some pieces of information or details on your phone. To make this a reality, Oppo phones allow you to set either a 4 or 6-digit passcode; also, you could opt for a pattern passcode.
For steps on how to do this, check here: https://reviewfinder.ph/l/best-of/android-phones/
What are the safety precautions to take while using an Oppo phone?
To wrap up this discussion, let's recap the necessary precautionary measures for your Oppo Phone.
Check your phone notifications and update your device software
Only professionals or staffs authorized by Oppo should inspect or repair your device
Use original Oppo accessories with your device
There are many others here that you should also keep in mind.
Getting an Oppo phone is a great asset; it gives you comfortability, maximum satisfaction, and increased productivity.