Top 10

Best Realme Phones of 2021

Options considered: 40

Country:
Philippines
Last updated: June 2021
Ranking criteria: value for money, customer reviews, popularity, brand trustworthiness
The Realme phone brand made their entry into the market in 2018. As a promising brand with previous experience from an existing phone brand, they haven't failed to live up to expectations. In this article, I would address all your questions about the Realme phone brand.
About ReviewFinder
We do the research for you - our full time job is researching products and reading reviews. We have no "fancy algorithm" - our team manually decides which products are the best by looking through reviews. We only make money if you purchase a product through our links, and we're determined to simplify your purchasing decisions.
ReviewFinder is reader-supported. When you buy through links on our site we may earn affiliate commission at no cost to you.
[close]
Our Ranking Criteria
In short, we do the research for you.
You probably don't have time to read through reviews of top 40 products
. We go through reviews for you, and try to paint a decent picture of your best options. We rank the products based on 4 weighted criteria:
customer reviews [30%] - how customers rated this product? Literally, the higher, the better.
popularity [30%] - how many people seem to buy this product compared to other options.
brand trustworthiness [15%] - the more other high-rated products by this brand, the more trustworthy we consider the vendor
value for money [25%] - adjust the above for price. If there is a better option for lower price, product is ranked higher.
What about the price?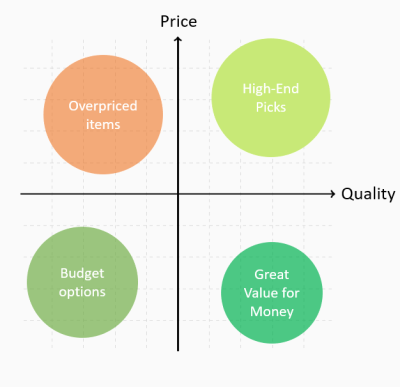 Price only accounts for 25% of the score because price is a tricky thing. It boils down to your individual preference - do you want to go higher-end or budget?
Ideally, we try to recommend better-featured items that have a lower price and high customer score, but in most cases you can't espace the fact that extra features/quality cost extra money.
Please take a look at the price chart for realme phones to see the best picks in each budget.
Price ranges for best-selling Realme Phones:
We made a price chart of the top selling Realme Phones (see below). Budget options
start at ₱3191, going up ₱21782.
The most popular option is priced at ₱15090, which is on the pricier side.
Who Produces Realme Phones?
Realme phones are produced by a China-based company. The leadership of the Realme brand stemmed out from the well-known Oppo phone manufacturer. Sky Li, the former vice president of the Oppo phone brand founded Realme phones. The headquarters of this smartphone brand is situated in Beijing, China. Realme are successful producers of branded wireless earphones, fitness bands, smartwatches, shirts, and bags. Realme brand exists for the sole purpose of providing smartphones at the most affordable rate to young people. The brand is intentional about the styling of their phone and ensures it's up to taste with the trends in the phone industry. Its first phone, Realme 1, was launched in May 2018. In 2019 the brand ranked amongst the top ten mobile manufacturers in the world. They shipped over 4.7 million units in 2019, and the statistics show an 848% year after year increase.
Which is Realme's best phone?
Many Realme phones rank amongst the best phones from the manufacturer. About four phones were rated 4.9/5 stars, but Realme 7 ranks number one amongst the four phones. Realme 7 has a 6.5 inch (1080×2400) display, Media Tek Helio G95 processor, 16MP front camera, 64MP + 8MP + 2MP + 2MP rear camera, 8GB Ram, 128GB storage, 5000mAh battery, and an Android 10 OS. Its display consists of a Gorilla Glass 3, a 90Hz refresh rate, and a 20:9 display. Realme 7 has an exquisite design, a fast-charging rate, and lots of storage space. The phone has a commendable battery life, 90 minutes of video play with maximum brightness reduced the battery by only 10%.
Most gamers have given positive reviews for the phone's ability to deliver a wonderful gaming experience. Alongside its durable battery life, it charges super-fast (50% in 30 mins). Use the phone on ultra power, and it can last three days without charging.
Realme manufacturers have a clear objective; the best quality at a very affordable price. Given the features of this phone, the price is relatively affordable compared to most competition. If plastic designs (phone hardware) turns you off and screen quality is a priority to you, a Realme 7 phone may be a pass for you. You also stand to get an optical zoom camera from the Realme phone.
For those who want great quality at a ridiculously affordable price, Realme 7 is the best of the Realme phone brand. Do you want an optical zoom feature? Try the Realme X3 superzoom. If screen display is your priority, go for Realme 7 pro, but its refresh rate isn't as good as Realme 7. Realme 7 costs P13,990 in Philippine pesos, and Realms 7 Pro costs P15,990 in Philippine Pesos.
Where can I buy Realme Phones in the Philippines?
Realme Phones enjoy a lot of demand. The odds of getting them at exact rates are high when you purchase from stores recommended by Realme. The brand has over 465 kiosks, 119 concept stores, and 5200+ partner stores across the world.
Realme recently ranked first place as the choice smartphone of Philipinos. Although the brand is still expanding their retail outlets, you can make your purchase from any of the following stores. These stores include; Wiltecom, Cybertech, Boma Telecom, Electronico, Aerophone, Intogadgets, Fone Style, Fonetwist, Galleon Enterprise, Techknow, Tech101, and MemoXpress.
Lazada and Shopee stores in the Philippines is also a reliable online store to purchase your Realme phones at affordable prices.
Why are Realme Phones Cheap?
Averagely Chinese phones are relatively cheap. Being a new brand, selling at cheap rates is a competitive advantage for any brand. Delivering ridiculously great quality at an affordable price is enticing enough to the average human being. Only people who have a preference for high-valued brands would turn down the offer of purchasing a Realme phone. Asides from this, Realme is an offshoot of an existing phone brand (Oppo). It's safe to conclude that they learned enough to scale-up and penetrate the market effectively.
Realme cuts down their cost in remarkable ways to deliver the best quality at an affordable price. Most of their phones are mere improvement or modification of a latter design. This is their way of cutting the cost of creating a totally new design. They also skip some useful components or features in their phones to cut down on cost. For example, the Realme C series lacks a gyro sensor. Realme 2 Pro, Realme x amongst others, also lack an FM radio.
Besides, some of the Realme phones come with already installed third-party apps. Through partnership agreements with these companies, they enjoy some benevolence that reduces their production cost. Realme also saves cost by majorly facilitating sales online more than through retail outlets. Owing to the massive patronage they enjoy, they can always get great discounts for a bulk order of phone parts.
How do I know if my Realme Phone is Original?
No one wants to be jilted! If you are likely to make your purchase from an offline or online store you do not trust, you would have to consider the odds of checking for the originality of your phone manually. How do you go about this? Open the dialer of your phone and type this; "*#06#", your IMEI would automatically display on the screen. Compare with the IMEI number on your device packaging or go to your settings and click about phone option to verify your IMEI number. If for some reason nothing pops up, wait 48 hours and try again before concluding. It could most likely be a delay in the activation inquiry system of the phone's brand.
Why Should I Opt-in for a Realme Phone?
Do you want ridiculously great quality at an affordable price? Realme has you covered. A Realme phone is your best bet if you're not a fan of high-value phone brands or you don't have enough cash to purchase them yet.
The battery recharge rate is also commendably fast and timely so, if you want a phone with strong battery power, Realme is worth your choice. Their phones have long-lasting battery power. Realme phones are usually tagged high spec phones at low cost. When you think Realme, think ridiculously great spec at a cheap rate.
Are Realme Phones Trustworthy?
Realme Phones are trustworthy. Most of their phones have a commendable rating; their results speak volumes. In the last two years since their launch, over 50 million phones have been sold. They have successfully dominated the Indian and Philippine markets and are extending towards the European market. Realme phones are certainly worth every penny you paid.
Which Realme Phone has the best Camera?
A large percentage of people are concerned about the camera specs of their intended phone of purchase and in this light, we want to talk about the Realme phones that stand out in this aspect.
Realme 7 series is the choice for the best camera amongst other Realme products. The cameras of these phones consist of a 64MP primary sensor, an 8MP ultrawide sensor, and a couple of 2MP snappers. Every phone in the series has a 64MP rear camera. Realme 7 pro is distinct amongst the series (Realme 7, 7i, 7pro), it has a 32MP front camera for selfies. Alongside this feature, it has a 65W charging solution and a 4500mAh battery.
Outside the Realme 7 series is the Realme X3 superzoom. It is the choice for optical zooming; it also has a 32MP front camera and a 64MP rear camera. Much more than the rear camera the phone possesses an 8 MP camera with an f/2.3 aperture, an 8 MP camera with an f/3.4 aperture, and a 2 MP camera with an f/2.4 aperture. Other features include; face detection, digital zoom, touch to focus, autoflash, gyroscope sensor, fingerprint, fingerprint sensor, and an accelerometer. The phone has an 8GB Ram, 256GB worth of storage, and 4200mAh battery. Realme X3 superzoom costs 24,990 Philippine Pesos.
What's Realme's Latest Phone?
Realme's latest phone was released in November 2020. The Realme 7 5G has stunning and remarkable features. Its features include; 6.5 inches 120Hz screen display and a fingerprint sensor mounted at one of the sides of the phone. Other notable ones are a Media Tek Dimensity 800U, 6GB RAM, and Android 10 OS run the show of Realme 7 5G. It has 128GB storage, a 5000mAh rated battery, and a charge solution of 30W.
If portability is important to you, you prioritize your camera's functionality, and you like punchy Amoled colors. Realme 7 may be a pass for you. Realme 7 5G also uses a 5G network, but it's yet to start selling in the Philippine market. Realme manufacturers used the phone to launch their penetration into the European market.