Top 10

Best Xiaomi Phones of 2021

Options considered: 40

Country:
Philippines
Last updated: June 2021
Ranking criteria: value for money, customer reviews, popularity, brand trustworthiness
About ReviewFinder
We do the research for you - our full time job is researching products and reading reviews. We have no "fancy algorithm" - our team manually decides which products are the best by looking through reviews. We only make money if you purchase a product through our links, and we're determined to simplify your purchasing decisions.
ReviewFinder is reader-supported. When you buy through links on our site we may earn affiliate commission at no cost to you.
[close]
Our Ranking Criteria
In short, we do the research for you.
You probably don't have time to read through reviews of top 40 products
. We go through reviews for you, and try to paint a decent picture of your best options. We rank the products based on 4 weighted criteria:
customer reviews [30%] - how customers rated this product? Literally, the higher, the better.
popularity [30%] - how many people seem to buy this product compared to other options.
brand trustworthiness [15%] - the more other high-rated products by this brand, the more trustworthy we consider the vendor
value for money [25%] - adjust the above for price. If there is a better option for lower price, product is ranked higher.
What about the price?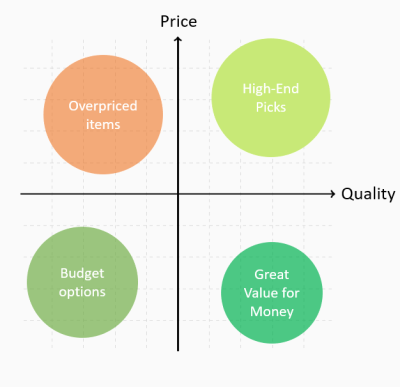 Price only accounts for 25% of the score because price is a tricky thing. It boils down to your individual preference - do you want to go higher-end or budget?
Ideally, we try to recommend better-featured items that have a lower price and high customer score, but in most cases you can't espace the fact that extra features/quality cost extra money.
Please take a look at the price chart for xiaomi phones to see the best picks in each budget.
Price ranges for best-selling Xiaomi Phones:
We made a price chart of the top selling Xiaomi Phones (see below). Budget options
start at ₱4690, going up ₱10990.
The most popular option is priced at ₱7990, which is on the pricier side.
Who Manufactures Xiaomi Phones?
Xiaomi is a privately owned company. The brand is not only popular for building and designing smartphones but also popular for other technology consumer products. Some of these products are television, fitness bands, earphones, air purifiers, smart home products, laptops, and tablets.
Xiaomi pronounced "shee-yow-mee" is founded by the CEO Lei Jun. The founder put together several veteran staff from popular companies like Google and Motorola. After developing MIUI (the core of most of its smartphones), they launched their first phone, which was followed by massive sales. The sale was primarily due to its very affordable pricing and its rewarding qualities.
Is Xiaomi a Philippine Phone Brand?
Xiaomi is not a Philippine-based brand. It is a Chinese based brand that has successfully penetrated the Philippine market. Millions of Filipinos use Xiaomi phones since they relaunched in 2018. Xiaomi has successfully dominated the Indian market, China, and a portion of Europe. Xiaomi is yet to enter the United States market; they presently have no smartphone on sale.
Is Redmi a Subsidiary of Xiaomi?
Yes, Redmi is a subsidiary of Xiaomi. Redmi, alongside other phone brands, are subsidiaries of Xiaomi. The founder of Xiaomi has a keen interest in the revolution of the tech space. Owing to his passion for improvement, through the Xiaomi brand, he funds a number of startups with promising futures in the tech space. Redmi likewise, is one of the startups founded by the Xiaomi brand. Other phone brands include; Poco, 21KE, and BlackShark.
Xiaomi also has subsidiaries across its various tech consumer products. For example, MIUI Global is a subsidiary responsible for its software development and maintenance. In 2017 one of the subsidiaries of the Xiaomi brand got a 1billion dollar valuation and afterward became a global brand.
What's Xiaomi's fuss about Subsidiary Brands?
Xiaomi's expansions and continual sales through different phone lines are commendable. Every subsidiary of the Xiaomi brand operates independently of the parent company. This has allowed the brand to be more risk-averse through its subsidiaries. At the same time, they move to increase their brand value and produce sophisticated and costly phones. The brand can easily let go of the tag; cheap at ridiculously great spec while increasing their brand value. They wouldn't be losing the sales they have sustained in the past. This is because each of their subsidiaries adequately satisfies the market they would be leaving behind.
Each subsidiary's product competes with that other as an entirely different product. What Xiaomi has successfully done is to create sufficient demand for each subsidiary. Most importantly, they have been able to shift the average price for value-based phones in their favor. For example, before they entered the Indian market, the average phone cost $138. Haven dominated the market and influenced supply and demand for their various subsidiary products, the average price of a phone is now $159. What's great about their strategy is the fact that you'd most likely be buying any of their subsidiary's products at the present market average selling price.
When you think Xiaomi, think cheap phones with great spec and the most advanced tech. Selling this cheap yet quality phones is how Xiaomi has successfully overtaken competitors and dominated the market. Xiaomi phones have great designs. Their designs can compete with top phone brands like Samsung, Huawei, etc. For example, place the Samsung S20 side by side with Xiaomi Mi 10 Pro, you'd realize there isn't so much difference in design quality. The designs have commendable curves, great angles, OLED displays, and triple-lens cameras on the rear.
When it comes to spec and quality, you get for your money. Xiaomi hasn't failed to meet and exceed expectations. For example, consider the spec for the Xiaomi Mi9;
6.39in 2340 x 1080 AMOLED Full-Screen Display, 20MP Front Camera, 6GB of RAM, In-screen Fingerprint Sensor, snapdragon 855 CPU, 3300mAh Battery, Sony 48MP ultra wide-angle AI triple camera, and 64GB/128GB of Storage.
Besides great spec, Xiaomi allows you to root your android. Most phone brands deny you a phone warranty when you attempt to root your android. Xiaomi guarantees a warranty even while you have attempted to root your phone. Rooting your phone allows you to enjoy the luxury of using various Android mods. Xiaomi phones are very durable if you don't handle your device roughly. Expect to use your Xiaomi phone for more than four years.
What to Watch-out for before purchasing Xiaomi Phones
Before purchasing a Xiaomi phone, you're better off reading enough reviews about the specific phone you want to buy. Occasionally you may experience overheating issues with your Xiaomi phone. This isn't predictable for any of Xiaomi's products. It is a random experience some users have complained about. If overheating persists, root the phone and install a fresh ROM by removing the Google Play Store.
Expect to encounter poor RAM utilization issues. It may and may not be something you get to experience. Nevertheless, don't be surprised when your phone poorly manages your RAM and shuts down apps without your permission. This glitch is appalling because Xiaomi phones usually come with plenty of RAM. The glitch comes with the phone shutting down the previously opened app. So what do you do? Go to the settings, select security App, and set it to no restrictions.
Xiaomi's MIUI Android skin is a turn-off and challenging to navigate around. Probably that's why they allow you to root your phone (it enables you to install Google's android skin). MIUI Android skin makes navigation difficult, and you'd need a lot of coaching to find your way around the phone. The UX design doesn't just feel right, and installing android updates could become a thing you regret with a Xiaomi phone. Occasionally, a few uses complained of poor battery performance or a quick drain. All these glitches except the MIUI are occasional random glitches. You may never have to experience them. For a brand starting and experimenting with innovations, these glitches can be excused.
Why are Xiaomi Phones so Cheap?
Unlike you think, Xiaomi phones aren't cheap because they use substandard or cheap materials. Instead, the company decided to use the sales strategy of low pricing to make their entry to markets and influence sales/demands. Their phones cost a lot to make; the founder reports an estimate of a 5% profit margin per sale at a certain time. On the contrary, their competition (Samsung, Apple) makes 40-60% per sale.
Owing to their cheap prices, Xiaomi creates demand and eliminates the need to spend heavily on publicity/advertisement. Asides from this, the demand for their phones could last for months. Xiaomi released 100,000 copies of their phone, and all 100,000 phones were sold out in a matter of minutes. Since the phones have a great spec, there's continuous demand. This helps the manufacturers enjoy great discounts on the purchase of parts. It also eliminates the need to spend on making new phone designs recurrently. While demand for a recently released product increases, they wouldn't be investing their energy/funds into making new phones.
Can you get a Xiaomi Phone without MIUI?
Getting a Xiaomi Phone without MIUI is possible. However, MIUI is the customized Android skin for the brand. They have recently made yet to be released stunning improvements on their MIUI Android skin and its Ux design. It is possible to buy a Xiaomi phone without MIUI installed. Xiaomi's recently released Mi A3 phone doesn't have the MIUI Android skin. Nevertheless, all Xiaomi phones have Google apps. They are unaffected by the United States' limitations on some Chinese brands.
Why does MIUI have lots of Ads?
MIUI is the android skin of Xiaomi phones. One of the turn-offs that comes with this android skin is its frequent Ads. Experts believe that Xiaomi generates funds from the Ads they display on this OS. This helps them commensurate with the cost of production they incur at the expense of cheap sales. News has it that the latest MIUI 12.5 (soon to be released) has a better UX design and resolves the old Android skin has given Xiaomi users.
To stop these excessive ads from the MIUI Android skin, go to settings, select additional settings. Afterward, select the authorization and revocation option. Revoke the authorization of the MIUI system ads; use the toggle button to select the revoke option, and then click on the pop up to confirm your selection.
Is it odd to not find some Xiaomi Phone Models in your Region?
Xiaomi regionalize some of their products; some products are exclusively made for specific locations. It could be to penetrate the market or gain some edge above the competition.
So yes, certain Xiaomi phones may be scarce or inexistent in your Region. Carefully look for them in the physical stores and online stores in your locality before arriving at such conclusions. If you still can't find them, you have to import the phones from other regions where the phone is available.
Where can I buy a Xiaomi phone in the Philippines?
Xiaomi has successfully penetrated and dominated the Philippine market. They have a physical retail store on the 4th floor, Cyberzone Building SM Megamall, Epifanio de Los Santos Ave, Ortigas Center, Mandaluyong, Metro Manila, Philippines. There's another at TriNoma mall, Quezon City. Xiaomi facilitates most of its sales online. You can get your phone from any online store in the Philippines. You could check out Lazada online store to purchase your Xiaomi Phone.
How do you remove Bloatware from your Xiaomi device?
Bloatware is a significant turn off that comes with Xiaomi's MIUI Android skin. To get rid of bloatware, open the MIUI hidden settings app, and then;
Select the android version.
Check for the management application option.
Select the app you want to remove from your Xiaomi phone.
Select the disable or uninstall option.
Select the disable app option that pops up.
Does Xiaomi have a Wireless Charge Phone?
Yes, Xiaomi Mi 9 has a wireless charge. Its 3300mAh battery has a 27W fast charge and compatible with the load wireless 20W. This phone has an accelerator, a gyroscope, and a proximity sensor. The fingerprint is on the screen, providing a more realistic fingerprint experience.